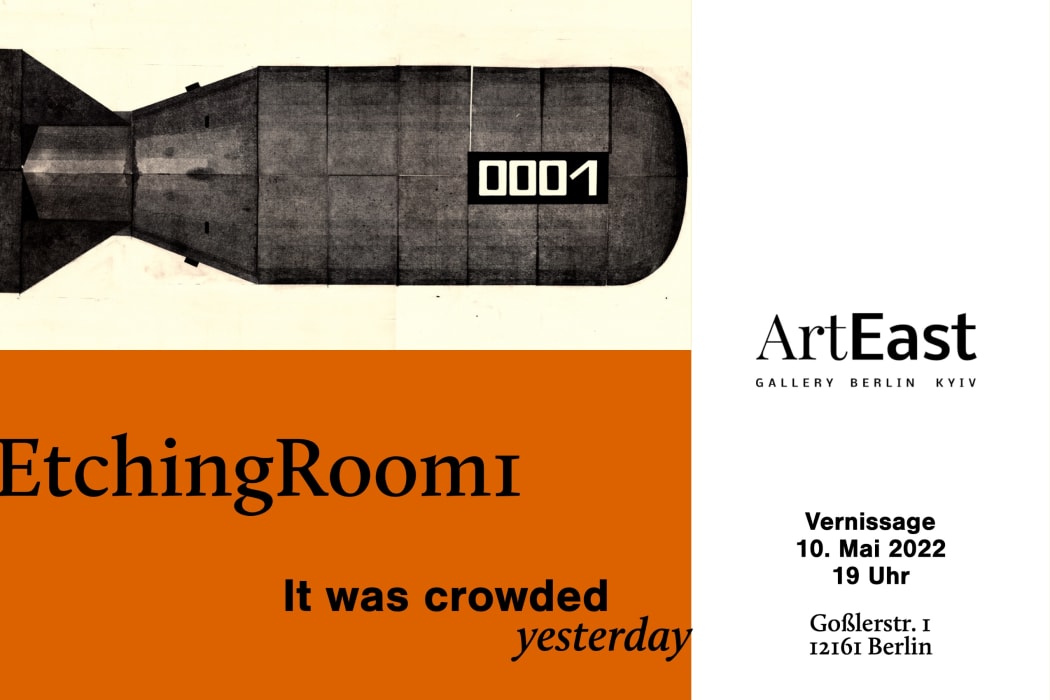 SAVE THE DATE: "IT WAS CROWDED YESTERDAY" BY ETCHINGROOM1 F

ROM MAY 10 TO JUNE 30
Regular opening hours:
Monday - Friday: 2 - 6 p.m.
Saturday : call us, we can arrange a meeting!
+49 1520 5826249 / contact@arteastgallery-bk.com

Etchingroom1 is a duo consisting of Kristina Yarosh and Anna Khodkova, two Ukrainian artists who founded their printing studio in 2016. Using many techniques such as linocut, silkscreen or etchings, they offer a very meticulous work full of details and humor.

The artworks are inhabited by a permanent dialogue between past, present and future. Etchingroom1 plays on paradoxes and anachronisms by representing ultra-modern or futuristic engines (submarines, flying saucers) through etching, a technique dating back to the Middle Ages and otherwise neglected by recent artistic trends. This relationship to the past is highlighted through the expression of the Ukrainian collective culture and imagination, both strongly impregnated by the imminence of war and by a relentless quest for identity.
But Anna and Kristina go far beyond referring to their country's history, they reappropriate it by giving it another dimension that is not only aesthetic, but also more universal, addressed to all spectators of their art.

Through their exhibition "It was crowded yesterday", Anna and Kristina draw the portrait of Ukrainian and more generally European society in all its diversity.
It was crowded yesterday, when millions of Ukrainians gathered onto train platforms to flee the war. It was crowded yesterday, when hundreds of people met at an underground concert in the center of Kiev despite the war. Let's continue to gather, when it comes to resisting, to standing for Ukraine and celebrating art.