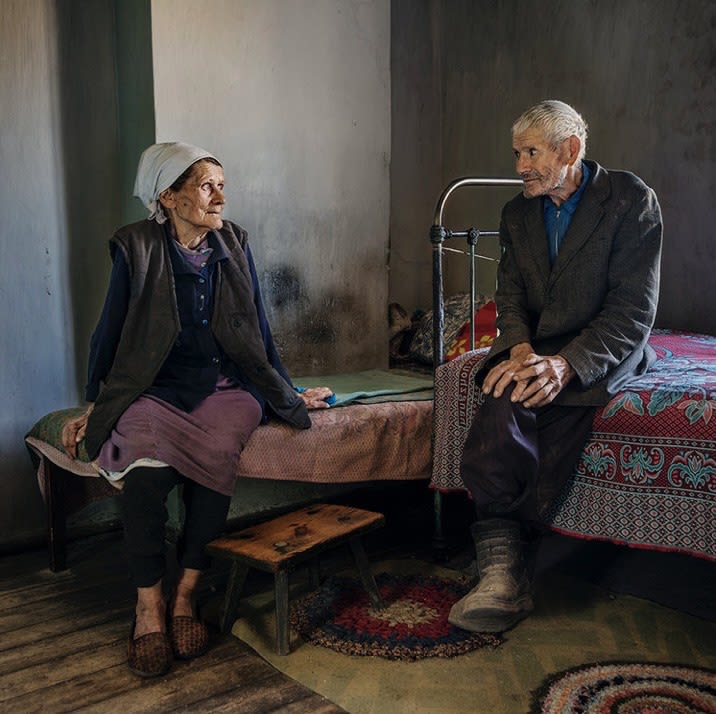 BP : I wanted to ask you about your sources of inspiration, are there any artists or creators that, in your opinion, influenced more your work ?
VS : I think my formation as an artist was kind of gradual, there were several different influences that shaped my perception as an artist. If I think specifically about photography, I would say it began probably from Irving Penn, Diane Arbus and Sally Mann for example, in the first moments when I just became a photographer and began to know the medium. And then I looked more towards Gregory Crewdson, Jeff Wall, Philip-Lorca diCorcia, Justin Kurland. At some point I was very inspired also by Alessandra Sanguinetti whom I discovered about 2 years after I began working on my "Anna & Eve" project. I think we have a lot of similar sensibilities. I actually got to meet her in person in New York, and I even did a workshop with her which helped me to move forward in my work at the time. Of course, these were not the only influences on my work, I had so many of them, from cinema and painting as well. You might probably see some references to classical painting in my work like Vermeer as we talked about Golden Age Dutch painting before. Regarding cinema I would say Ingmar Bergman, and of course Tarkovski, even if he's not so visible in my work but I think, on an underlying level, his nostalgic and poetic way of filming had some influence on me.
BP : I have one last question about "Lands of No-Return" that we have mentioned earlier. "Lands of No-Return" is a project that you present as one of the most personal works because of your Ukrainian roots but at the same time these pictures seem to have a universal meaning. In this project you show and emphasize the life of forgotten people, living in tough life conditions in the Ukrainian lands. Do you insert politics or political issues in your intimate work ?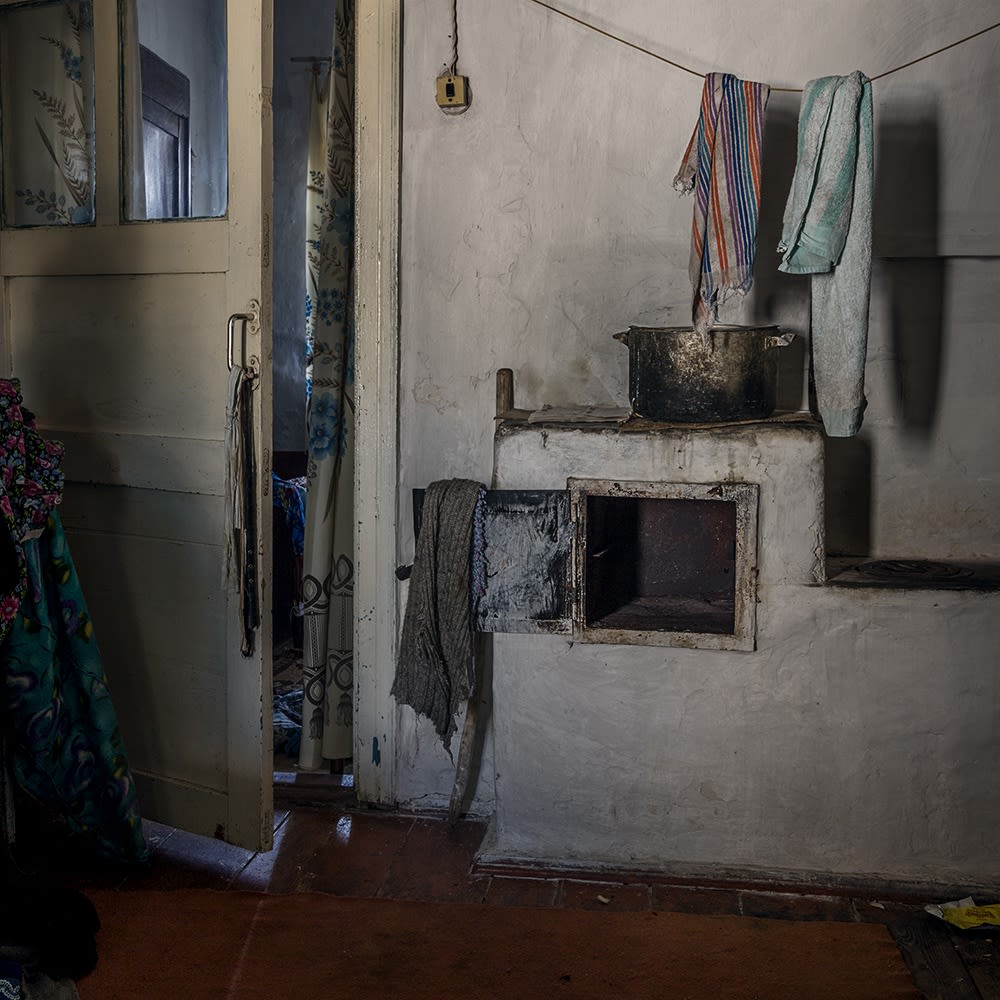 VS : "Lands of No-Return" is one of the projects that is very dear to my heart because it began from the memory of a small village where my grandfather and my great-grandmother used to live and where they died. The first time I came to this place after several years of immigration, I was astounded to see the conditions in which people lived – deteriorating homes, nearly only elderly inhabitants left who seemed to be abandoned by everyone. It felt as though nothing had changed there for many years. This project started from my personal connection because I remembered going there as a child, and in my memories this place was full of life and happiness; it was filled with sunlight. My motivation to commemorate the last traces of this once vibrant life came to me when I realized that it was not going to last much longer. These people are dying, together with their houses, memories and culture. Because the culture is also brought by those people, they are keeping the traditions of this country, they have memories from the WWII time. They carry so much wisdom with them. On top of that, a big part of this project was done during the conflict between Russia and Ukraine and there was so much media attention to the conflict zones but what was actually happening in the country for many years, and continues to happen, didn't receive any attention from the government or the media. Therefore, of course, this project for me has both personal as well as political connotations.
BP : Maybe to end on a more optimistic note, are you working on any new projects that you will show to us and display in the next weeks, next months or years ?

VS : Yes, actually I've been working on another project in Ukraine in the past three years, from 2019 to 2021. The project is entitled "Poltava Neverland". It also has a personal connection with me because Poltava is the place where my grandmother was born. Everything started from an exhibition of my project "Anna and Eve", that I showed in Poltava at JUMP - Contemporary Art Center (that later invited me for the artist residency where I began "Poltava Neverland" project).When I first came to this place, oddly, it felt as though I had some previous connection with the people I met there even though I had never been to Poltava before. It was both magical and disturbing. I discovered that several peculiar historical events happened there and that it is surrounded by multiple mythologies thriving among local people. In my opinion it is one of the most mysterious places in Ukraine, with its own hidden world full of artists, thinkers, philosophers and other unique characters living behind the scenes in their own universe. I felt like I was uncovering layers and layers of history and personal stories. I think it is one of my largest (over 100 images) and most inspiring projects to this date.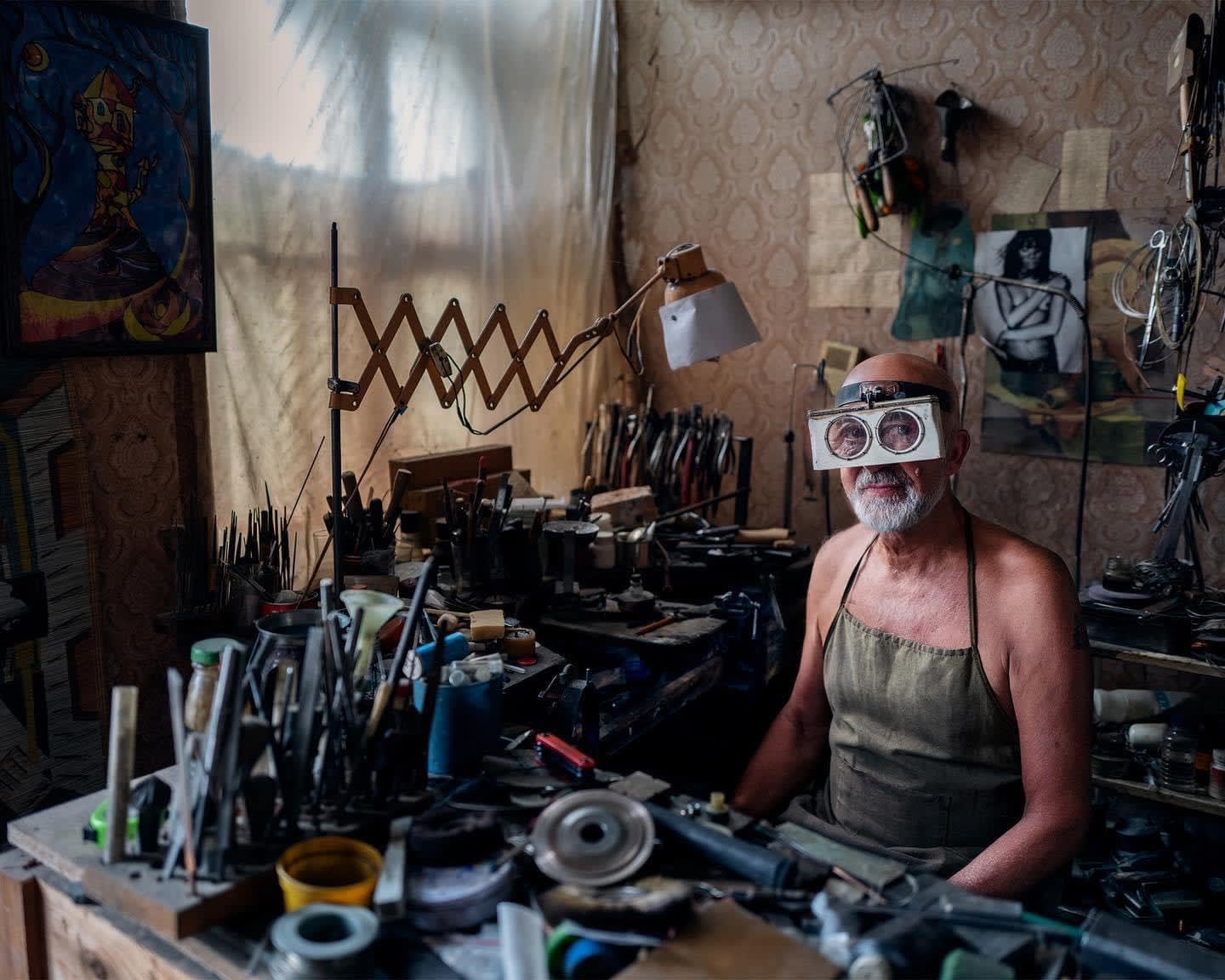 "Poltava Neverland"