Viktoria Sorochinski : My name is Viktoria Sorochinski. I was born in Ukraine and I lived in several countries including northeastern Russia, Israel, Canada where I did my Bachelor's degree and also the USA where I did my Master's degree in Fine Arts and Photography at New York University (NYU). Initially, I didn't think that photography would become my main focus, as I come from a multidisciplinary background, and I have studied visual Arts in a larger sense. When I was younger, I thought I would dedicate my life to dance and performing arts, which later became a simple hobby. I discovered my passion for photography quite late, at the age of 20. It was like a revelation for me. It began from the memory of my grandfather, who was a photographer and a multidisciplinary artist. As a child, I used to spend many hours in the home-made darkroom with him. After grandpa died, I never took a camera in my hands, and I forgot about those magical moments in his darkroom, until one day the memory hit me, and I decided to take my first photography course. I realized then, that I could express my thoughts and ideas with this medium and not just shoot random pictures, this revelation made me fall in love with photography.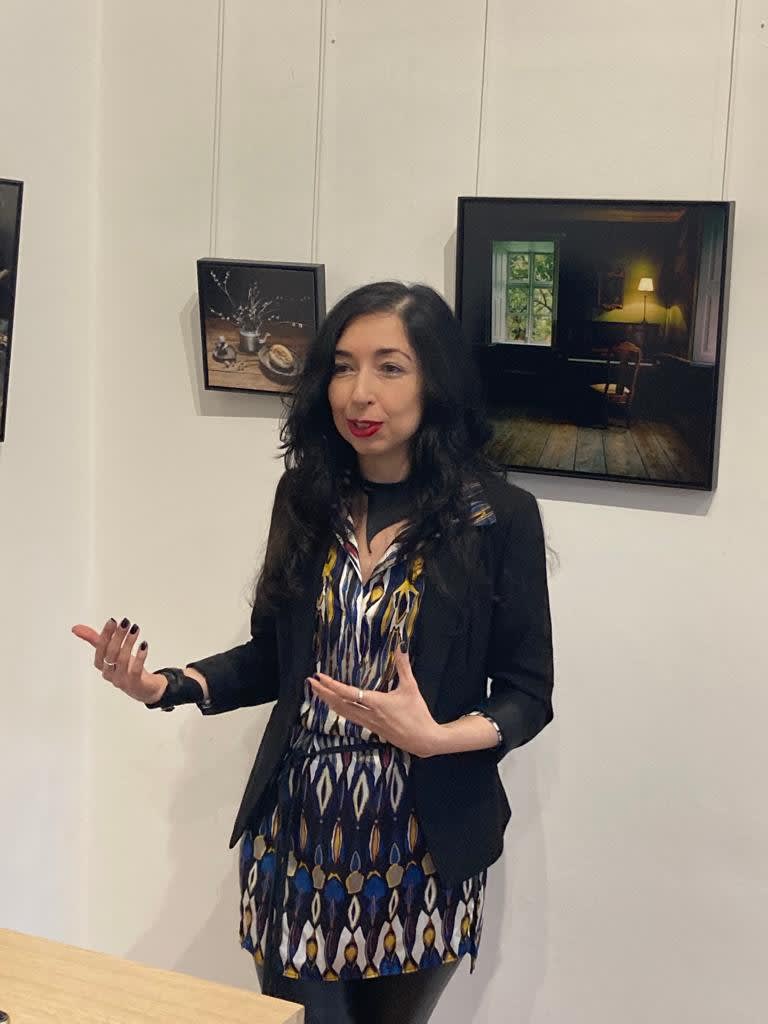 Baptiste Perrault : Today we invited you to tell us more about your project currently on show at the ArtEast Gallery in Berlin, "Brother and Sister". You shot it in the frame of an Artist-Residency in a former Norwegian monastery, is that right? Can you tell us how the residency went ?
VS : Yes, this project happened during an artist residency in Norway at the place called Halsnoy Kloster, that used to belong to the former medieval monastery. The first time that I stepped into this house, I knew immediately that I wanted to create something which would involve the house in some way. I didn't submit a specific proposal for a project, as I wanted to get inspired on spot. Therefore, when I arrived on the island, my first intuition was to wander around the houses and try to meet some people. I started by knocking on doors and asking "Can I take a portrait of your family ?", luckily it was a sunny day so many people were outside. One of the first houses that I stepped into; turned out to be a family with two kids – brother and sister, and the parents themselves asked me if I would be interested in photographing their children. I was reading at the time this book by Laura Newton, a Jungan psychoanalyst who wrote a sort of continuation of the Jungian theories on archetypal relationships between siblings, called Brother and sister, psychology of companionship. At this moment, when I saw the two children, everything suddenly came together in my head. This is how it usually happens to me: I am never searching for the project; it is the project that finds me.
BP : This is very interesting what you say, about the birth of your project because this one seems to be different from others. Most of your projects are long-term and you follow them for several years, whereas this unique series « Brother and Sister » you created in only one month. How did you manage to make this series in such a short period of time?
VS : Most of my projects are long-term, as you said, so when I did this residency I was actually afraid that the work I do there would not be presentable as a finished project. However, it was an incredibly inspiring environment for me, and I worked very intensively every day. Luckily the children were also available most of the time. Nevertheless, the process was not always very easy, since they nearly didn't speak any English and we didn't have a previous connection. Eventually, this project became quite intuitive: we did it almost entirely using a non-verbal communication. For them it was, I think, like being part of a movie or some kind of magical story that they didn't experience before. From both sides we enjoyed the process. The house was something really special for them because on this island many people believe it is haunted. Locals often would ask me, and two more artists who were also staying in the house, if we were not afraid to sleepinside. And the children, when they first stepped into the house, were really frightened, they were looking around with caution, as if some ghost was about to jump at them from the corner. It was like a game for them and for me.
BP : It seems to me that there are many staged elements in your pictures, can you tell us a bit about your creative process ?
VS : I am always interested in playing with the boundary between reality and fiction, where the line often becomes blurred. I never work with actors or models, only with regular people involved in real relationships. Therefore, there is always a certain spontaneity in the shooting process. Not everything is planned in advance nor completely staged to the point where I would know how the final picture will look. On the contrary, it is quite an organic process, where I only set the stage for something to happen. I like to see how people react and interact between them. For instance, this picture that we are standing in front of ("Changing experience"), was one of the most interesting moments in the series. I suddenly had the idea that maybe they should just switch clothes and try this game between female and male roles. Children got so excited that they immediately got into it. They started playing and looking at themselves in the mirror and therefore the stage became alive. Very often I plan something and a different situation happens within this little game that I create. Even though this series is probably one of the most arranged of mine, the fine line between reality and fiction is always there.
BP : In the series "Brother & Sister", there are a few still lifes placed between the scenes depicting the children and the landscapes. They present a beautiful contrasting lighting and symbolic elements like rotten fruits or an animal skull evoking vanity, and it seems to me that they carry a reminiscence of Dutch paintings from the Golden Age. How do the still lifes fit in your work ?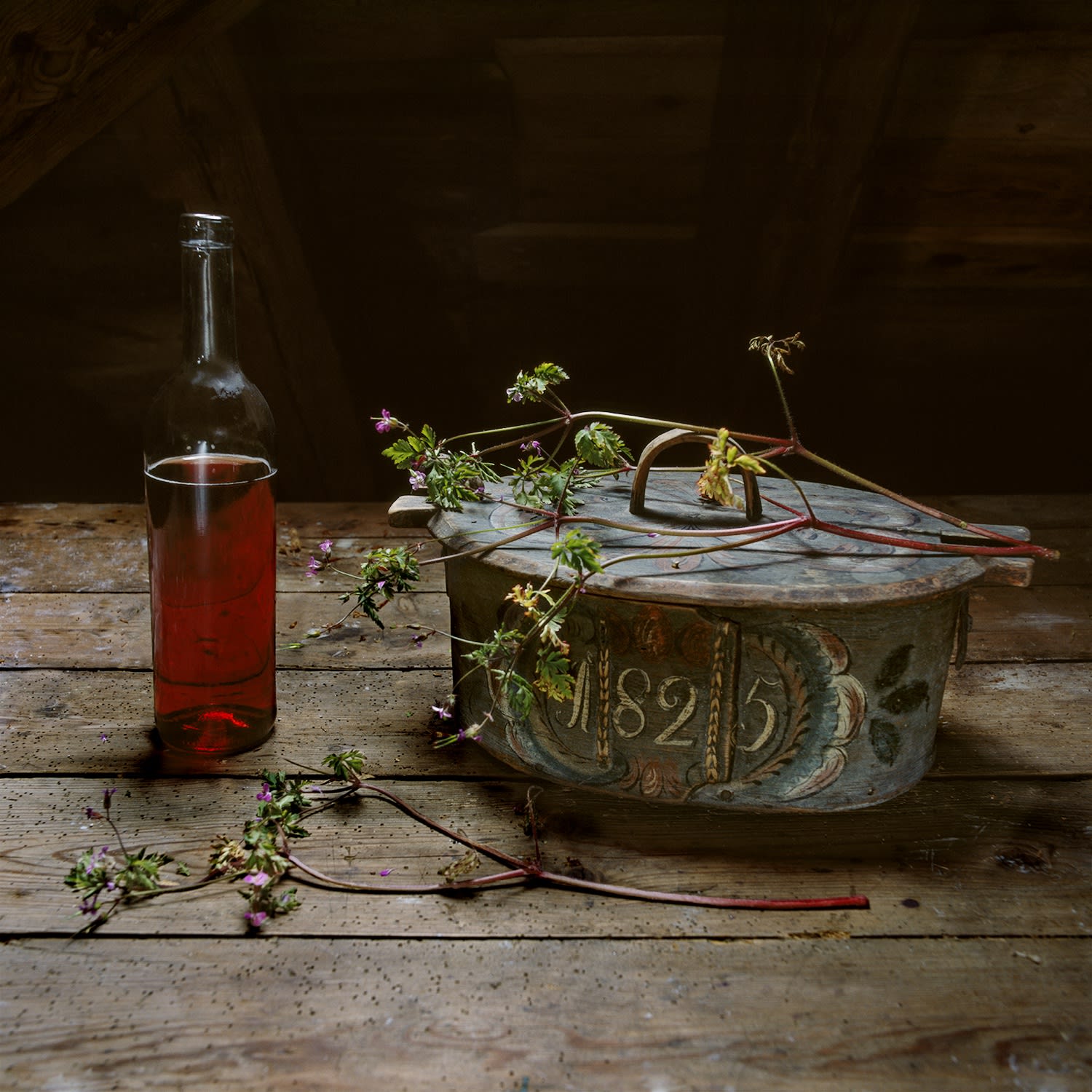 VS : Yes, I agree that the still lifes in this series are aesthetically echoing in some way the Dutch paintings. However, conceptually, for me those still lifes are more about telling a story, suggesting another layer, and giving additional hints about the history of this house and the overall narrative of this project. In "Brother and Sister", the still lifes are rather staged of course. However, in some other projects like "Lands of No-Return" where I photographed vanishing Ukrainian villages, it was diametrically different. Nothing was touched or staged by me, each element was captured from the real life that I had the chance to witness. In this project, the still lifes are there to give a more in-depth understanding of the everyday life of the villagers, it is a poetic way to allow the viewers to have a glimpse into their lifestyle. In " Tête-à-Tête ", I also did a couple of still lifes but they are rather conceptual, representing certain elements of my subconscious, based on my fantasies, dreams and memories. They add another dimension to the self-portraits - a kind of presence within the absence. So, as you see, still lifes in my work can have different meanings but they always add something to the narrative, that is why I like shooting objects and not just people. Although, it didn't come right away in my work, in fact, it started particularly with the "Brother & Sister" series and from there it began to appear regularly in my work.
"Land of No-Return", Viktoria Sorochinski